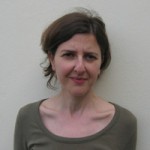 Ruth Learner is a writer and an editor. Her published work encompasses novels, short stories, features and reviews.
Ruth's professional editing experience spans more than twenty years. She works globally for clients in Australia, the UK and Continental Europe. She has worked closely with government, corporate and non-government organisations in editing educational and legal resources, and has worked in trade publishing and academic publishing. Ruth has edited and produced content for all digital platforms and across all print media.
Ruth has more than six years teaching experience in Professional Writing and Editing programs. She teaches professional editing and writing, and novel and short fiction writing. She holds a PhD by Research (English Department, Latrobe University, Melbourne) and a Bachelor of Arts degree and a Diploma of Arts in Professional writing and editing.
Ruth reads a lot and makes music.