See CV for full list of publications.
Books | Features and Reviews | Catalogue Essays | Academic Papers
Books
Apartment C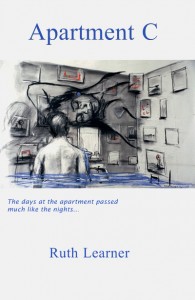 March, 2008, Kings Hart Books, Oxford, UK.
Carl Halstead, a celebrated union lawyer, turns fixer for New Labor. Estranged from his wife and associates, he withholds vital information on GM foods, causing a scandal and sabotaging his political career. He flees London for his childhood holiday apartment in Barcelona, a legacy in his mother's will.
Apartment C is alive with childhood ghosts – his overbearing mother, her lover, Dolores the au pair. Escaping the oppressive atmosphere, Carl begins an affair with a young drifter, Angela. Their cat and mouse games expose Carl to a new recklessness…
'I found [Apartment C] a haunting memorable read, subtle, complex and powerful in its evocation of a man in the midst of personal crisis… Ruth Learner uses dislocation to allow us to see the world more acutely, and her tightly controlled, measured language and finely evoked observations are a pleasure.'
— Anne Williams, ex fiction commissioning editor for Headline Book Publishing, The Literary Consultancy, UK
'… the writing was very assured and created a powerful sense of place and atmosphere…. The jumps in the narrative between London and Barcelona, past and present are deftly handled … I found the opening chapters extremely assured and evocative. The two plots – the mysterious political scandal (slightly reminiscent of the David Kelly affair) from which Carl is trying to escape, and the subplot about his complicated relationship with his dead mother – are managed extremely effectively and create real dramatic tension.'
— Naomi Leon, AP Watt Literary Agents, UK
Non-fiction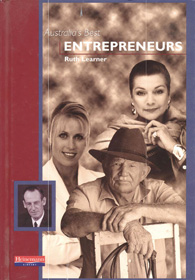 Australia's Best Entrepreneurs, Twelve mini-biographies for the Australia Best series, Heinemann Library, 1998.
Careers in the Media, A career guide for students of media, Victoria Press, 1994.
---
Features and Reviews
Review: The Turner Prize 2018: Art and Art Activism, April 2019
Patrick Heide Contemporary Art, London, Report on round table: 'Vacant, Reading Material, Memory', Alex Hamilton Drawings, June 2017
Frieze Magazine online (review): We Used to Talk About Love, Art Gallery of New South Wales, April 2013
Australian Art Review (review): Ceramics 2012 Sydney Myer prize review, issue 38, March/April 2013
Australian Art Review (review): Japanese Visions, Bendigo Art Gallery, issue 37, January/February 2013
Australian Art Review (review): Violeta Capovska: Testimonies and Confessions, issue 36, November/December 2012
Australian Art Review (review): Angela Ellsworth: Multifarious artist, issue 35, September/October 2012
Australian Art Review (feature): Stephen Benwell: Ceramicist, issue 35, September/October 2012
Australian Art Review (feature): Justin Andrews: Geometric Abstractionist, issue 34, July/August 2012
PhotoFile Magazine (review): Bernadette Keys' 'Odalisque', July 2009
Poster Magazine (feature): Profile on Photographer Polly Borland, January 2009
Un.magazine: art review magazine, issue 5 (feature): The Gathering: The recent work of Ben Armstrong, September 2005
Un.magazine: art review magazine, issue 3 (feature): The Ancestors: The recent work of Eliza Hutchison, January 2005
---
Catalogue Essays
Catalogue essay on River of Blue, Bradd Westmoreland paintings, Niagara Galleries, April 2014, also reviewed in Vault Magazine, issue 6
Catalogue essay on Anna White, Place Gallery, Melbourne, June 2010
Catalogue essay for Aerolineas, Light Projects, Melbourne, January 2010
Catalogue essay on Overground, Ewen Coates sculpture, a regional tour of Victoria, July 2006
---
Academic Papers
A Writing Condition: Loss and the creative endeavour, presented at the Australasian Association of Writing Programs (AAWP), 19th Annual Conference, 30 November 2014 and published in the online proceedings in February 2015.